SHEEP PUNCH ARM MODEL SPA-1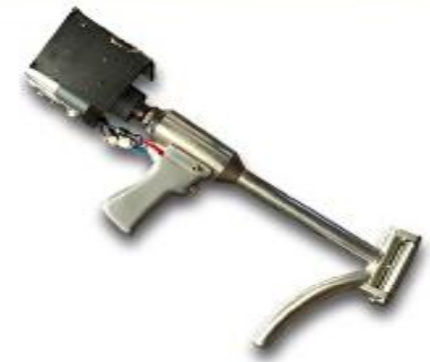 ∙ Manufactured from high-density plastic head or stainless steel twin roller head with belly bar.
∙ Powered by a pneumatic cylinder, hand operated by a trigger valve to actuate the cylinder and water feed to lubricate the head as it punches down the flanks.
∙ Designed to clear the side flank area of the sheep before the pelt removal. The support frame is fabricated from mild steel box section, with a hot-dip galvanized finish, and the punch arm is supported by an adjustable top section.
∙ Mounting brackets to suit individual requirements.