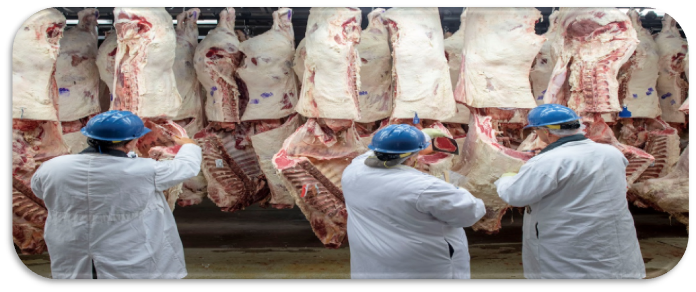 Helmets create an additional layer for the head and thus protect the wearer from some of the more severe forms of traumatic brain injury. A helmet aims to reduce the risk of serious head and brain injuries by reducing the impact of a force or collision to the head.
We offer different kinds of CE approved Helmets and Bump caps.
Boots are worn both for their functionality – protecting the foot and leg from water, extreme cold, mud or hazards (e.g., work boots may protect wearers from chemicals etc.)
In the food industry, you are always on the lookout for the right balance between safety, hygiene and saving money. We offer feather-light food processing boots which have been developed in accordance with the most recent international standards, for both hygiene and safety.
FOAMED PU WATERPROOF CONSTRUCTION

LONG-LASTING, TOUGH-WEARING PU REMAINS FLEXIBLE AT -20°C / -4°F

ENHANCED COMFORT: WIDE RANGE OF FITTINGS

ANTI-BACTERIAL AND ABRASION-RESISTANT LINING

ANTI-CLOGGING SOLE FOR ADDED SLIP RESISTANCE

SHOCK-ABSORBENT HEEL

LIGHTWEIGHT, COMFORTABLE, AND FLEXIBLE

SHOCK-ABSORBING, WASHABLE INSOLES

RESISTANT TO MINERAL, MANURE, VEGETABLE AND ANIMAL OIL OR FATS, BLOOD AND VARIOUS CHEMICAL CLEANING PRODUCTS.
Safety glasses are often used in meat processing plants. They protect your eyes from blood splatters or other dirt and contamination. You must wear eye protection if your company policy states so. Some safety glasses are disposable, whilst others are not.